ROBOT
Nova Tech™ Pro AI Smart Personal Robot Cameraman
THE NEW AND UPDATED NOVA TECH™ PRO AI SMART PERSONAL ROBOT CAMERAMAN IS AN ALL-IN-ONE AI SMART PERSONAL CAMERAMAN.
FEATURES 360º ROTATION, AUTO FACE TRACKING, AND OBJECT TRACKING. PERFECT FOR CREATING VLOGS, TIKTOK, PERFORMANCE VIDEOS, AND MANY MORE!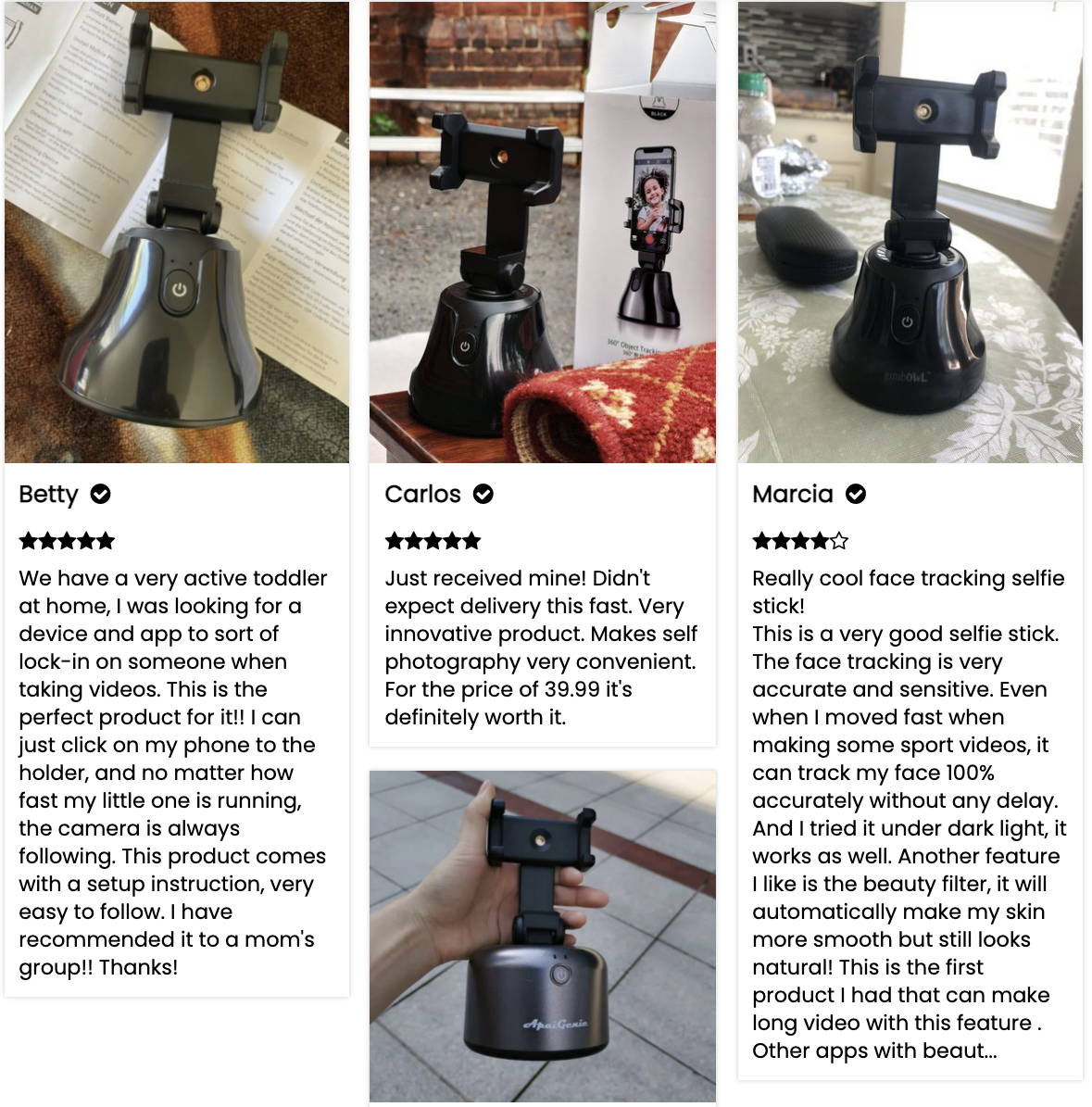 Shipping From USA Warehouse
This advanced Robot will Let your phone follows you, take selfies, attend Zoom meetings and make professional video content without asking for help.
360 Infinite Horizontal Rotation Maximize your smartphone camera's capability with Auto-tracking, Smart Capture and 9 Quick Create modes.

Object Tracking
Built-in Qiming's innovative smart track tracking algorithm, real-time target tracking shooting function, chase the displacement of objects and automatically capture interesting pictures.


Smart Following
The camera interface locks on the target, and the PTZ follows the target to complete a variety of scene shootings. The combination of deep learning and computer vision algorithms makes the follow to be smoother.

Facial Tracking Photo Shootings
After switching to the face tracking mode, it can automatically recognize your face and follows you wherever you go!
Capture beautiful, seamless panoramas hands-free with you in it!

Capture The Fun
Record the beauty with it and explore more novel ways to play with it.
Great for Lectures, Sporting Events, Presentations. Group Photos, Adventure Shots, Instagram, Facebook Live, Vlogging.
Simple Operation
It has a simple interface comparable to a native camera, it connects automatically and no need for extra hardware or complicated tutorials to get started
colours.